High performance ionizing air curtain-AAC-C01
Technical parameter: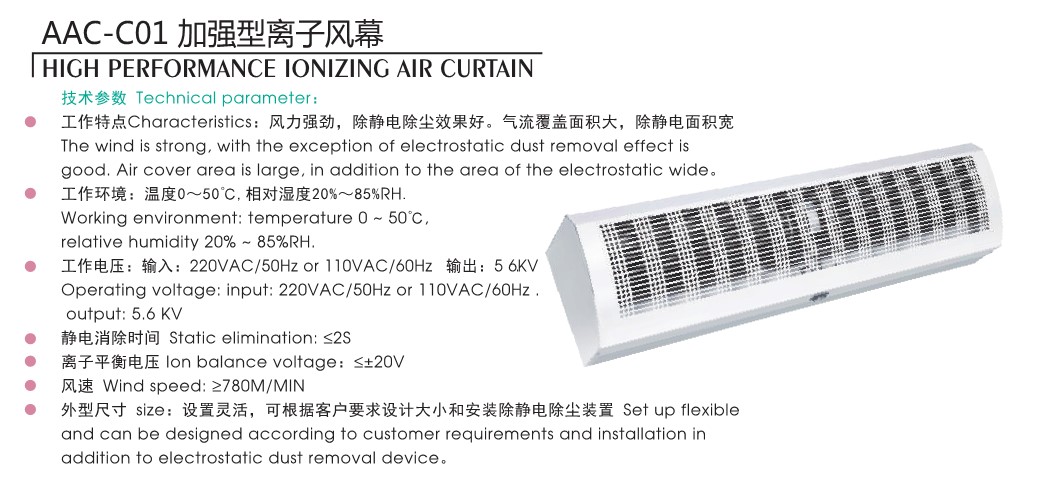 Characteristics:
The wind is strong, with the exception of electrostatic dust removal effect is good.
Air cover area is large ,in addition to the area of the electrostatic wide.
Working environment:
Temperature 0-50°C ,relative humidity 20%-85%RH,
Operating voltage:
Input: 220vac/50hz or 110va/50hz
output: 5.6KW
ION balance voltage: ≤±20V
Static elimination: <2s
Wind speed:≥780M/MIN
Set up flexible and can be desinged according to customer requirements and installation in addition to electrostatic dust removal device.