AC SALM1800 CALIBRATION UNIT
SALM1800 calibration instrument is a simplified monitor of calibrating wrist-strap online monitor. It can make user quickly and easily verify whether wrist strap line monitor is working as requested.
SALM1800 is a piece of passive equipment, and in the meantime, it doesn't need power supply.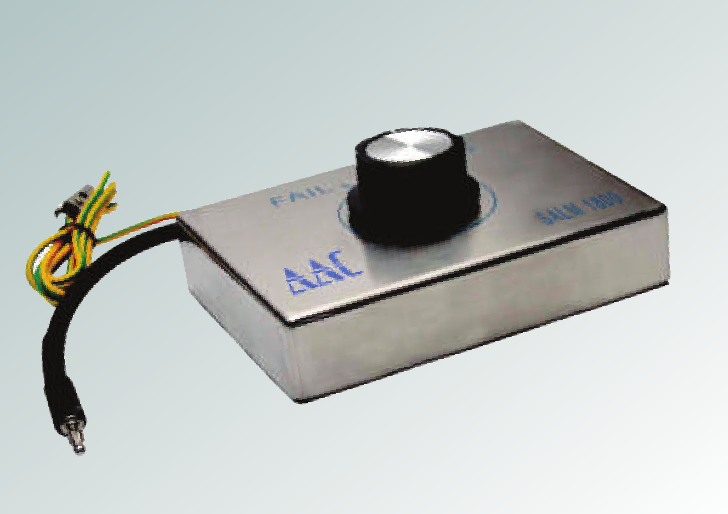 Product structure:

The SALM1800 monitor calibrator is a passive device that requires no power when used. There are two lead-out connectors on the front of the device, one of which is the ground wire and the other is the wrist strap test end. The SALM1800 has a knob selector switch on the surface. Use the rotary knob selector switch to determine the different calibration positions to calibrate the performance of the wrist strap monitor. The SALM1800 is only used for checking all kinds of online monitors. It cannot be used for adjustments. For example, products that fail to be verified must be returned to the factory for adjustment.
Product parameters:

Working environment: Temperature 0 ~ 50 °C, relative humidity 20% ~ 85% RH

Working power: DC/AC 12V

Test time: <1 SEC

Test accuracy: ±10%

Material: Cold rolled steel plate

Dimensions: 81*35*120

Weight: 0.22KG (whole machine)