Dimensioned Drawing

The solder feeder packing information:
1 unit/box Packing Size:17*18*7cm Net Weight:0.8KG Gross Weight:1KG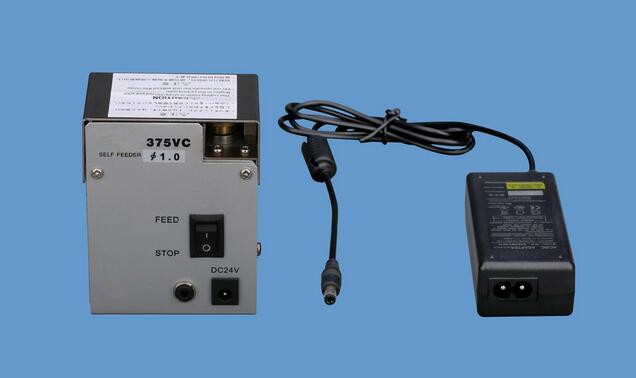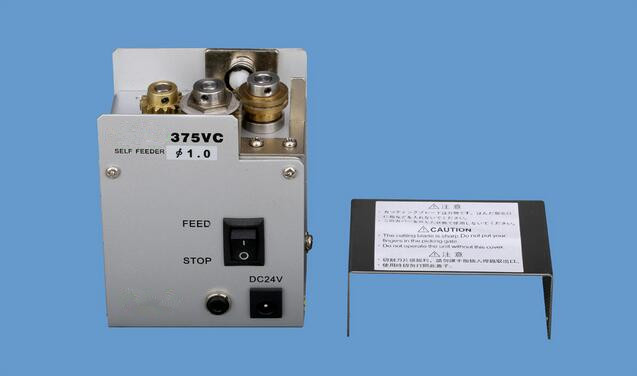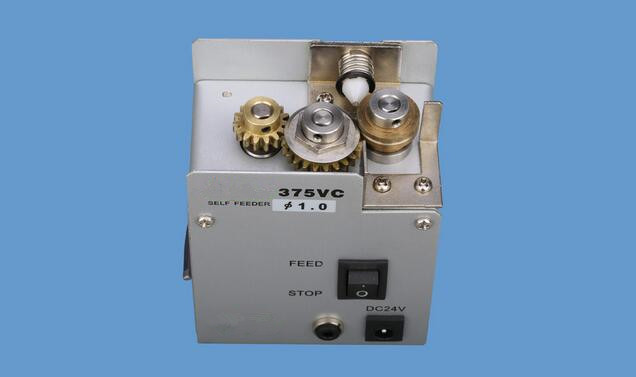 1.Effectively cut open the solder.
2.Eliminate the lead-free solder splash engendered by the high temperature soldering/ improve the quality of soldering quality.
(Measurement details)
1.Set the temperature at 350℃ and 400℃/ lead-free solder (Sn-3Ag-0.5Cu) of Ø1.0 x 500mm is fed to soldering iron and the number of the flux splashes is measured.
2.The effect of splash prevention may differ depending on the work condition.
Output voltage: 110V/220V Weight: about 590g
Mainframe power: DC24V 75mA solder feeder speed: 30mm/s
Outline Dimension: 76mm(W)×96mm(H)×50mm(D)
Solder Dia. : 0.5/0.6/0.8/1.0/1.2/1.5/1.6mm
Cross section of solder with 375
Amount of splashes (points)/ solder with a groove/ solder without a groove
The amount of flux splashes